Introduction
Introducing TENTSLA X1, A camping tent that brings glamping to a whole new level, specifically designed for Tesla owners. It's like Elon Musk himself created a cozy little heaven for you and your Tesla. No more cramped tents or waking up with a stiff neck from sleeping in uncomfortable car seats. Instead, you will enjoy all the comforts of home with a view that's truly out of this world.
Designed For TESLA Camp Mode
Camp Mode Adaptation
Using high grade , efficient materials, we have crafted a tent that prioritizes comfort, security and ease. Expertly designed and tested , our tent is molded to the newly released CAMP MODE in Tesla. A triple layered trunk connection helps maintain circulation, retaining air flow and temperature. Our tent design had fully considered the Tesla's CAMP MODE so that we can feel more comfort from camping, especially our children.
Ample Space
We value family time, and have developed an extended, 7.2 x 7.1 foot room that can
comfortably accommodate four people.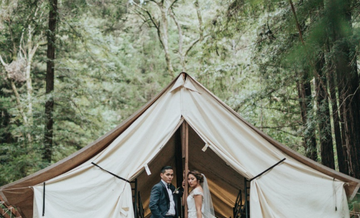 Air Tight Structural Design
Heat Retention
The tent's design and material effectively retain heat,as demonstrated by the temperature increase fromaround 48°F to 68°F after only five minutes of usingthe camp mode A/C. The temperature differencebetween the tent and the car was only 7°F.
Order Now
The time you have camping is precious and longed for weeks on end, so with our quick and easy 5 minute, pump assisted set and deflation, the time remains yours. And don't worry, our tent fits easily in a small tote bag, for effortless storage.
Weather Resistant
Utilizing 21OD Oxford, silver coated interior, and 41OD anti slip coated floors, you stand at the ready against 3000 to 6000 milliliters of water pressure. And let the service life of the tent be as long as possible, reduce your camping costs, tents are the bulk of camping expenses.
Mosquito Netting
Covering the trunk and bumper, and with the assistance of double layered fly and window fabrics, we have impressively diminished rain and bug access.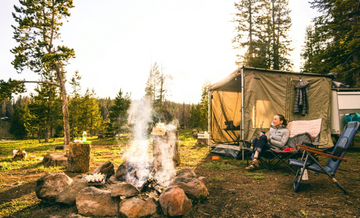 Fit In Lower Trunk & Frunk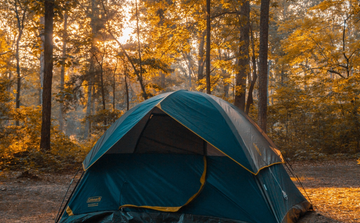 Multiuse Canopy
As experienced campers ourselves, we can all agree
the beautiful view of the surrounding wilderness will
always be breathtaking. With a 180° view, through
large windows, you can fully savor these moments,
without worrying of rain and insects.
Order Now